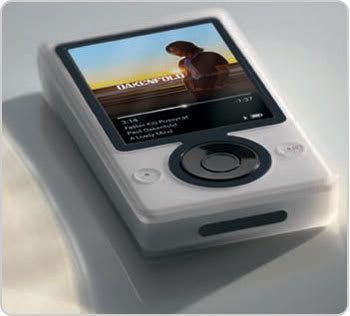 Microsoft has stolen Eric's phrase of "future proof" and applied it to their next generation of the Zune. With the Zune reaching 1.2 million units sold, Microsoft has confirmed a new Zune on the way.


Microsoft's future proof quote was "And one thing about Zune that's really great for consumers is that the device is future-proofed. Consumers can buy without fear of their device becoming obsolete. Zune's software (firmware) can be updated so their device gets automatically updated with new features when the new software is launched."


It is predicted that the new version of the Zune will feature new sizes and styles, be out by Christmas and available in more countries. It should also feature podcasting support and expanded video support. Some are speculating that the next Zune will also expand its use of wi-fi.