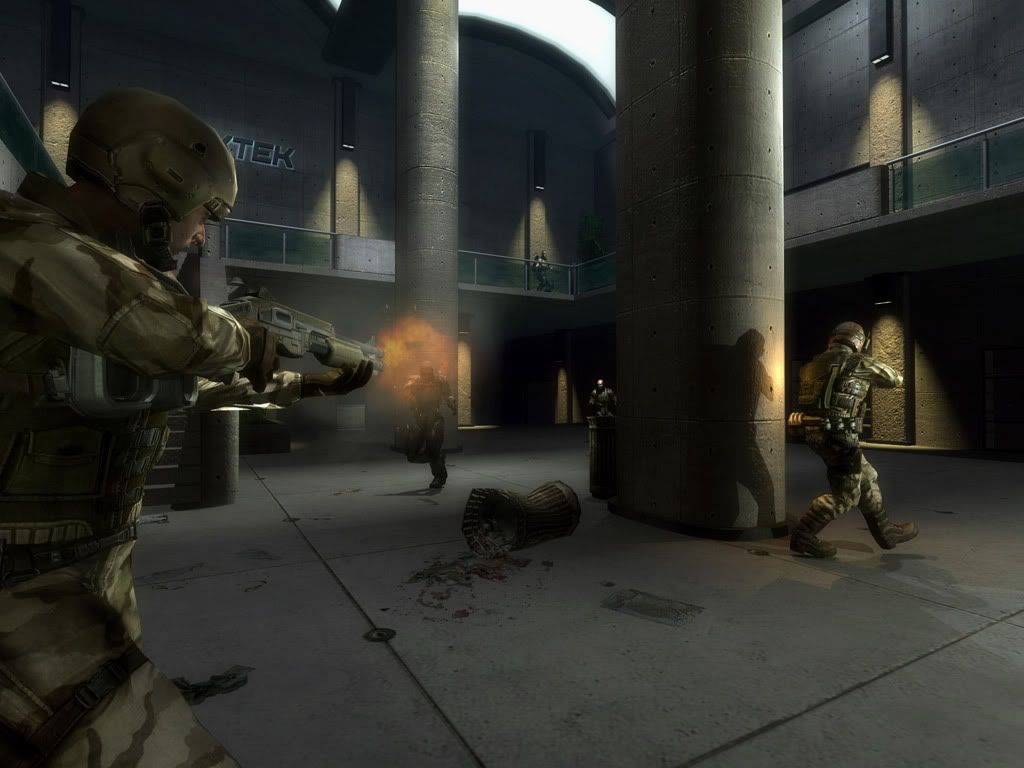 Enemy Territority: Quake Wars is currently in beta testing. After winning a lot of awards in 2006 and 2007, the game is almost ready for release(most heavily speculated as an August release).

Fileplanet has gotten their hands on 60,000 beta keys and are giving them away, half to subscribers and half to us normal folk. They were supposed to start giving away the non-subscriber keys at 10 am PST today, but doesn't look like they've started it yet. All the screens still say "Subscribers Only" and won't let me go any further.

This is another multiplayer only games where players choose a side: Global Defense Force(GDF) or the Strogg Army(aliens). Each player then picks a class and joins the battle. Then there are multiple missions which help each side win their campaign against the other players.

Honestly, the graphics look amazing. So amazing that my computer will probably not be able to handle it.

The beta is PC only, but the game is scheduled to release on PC, PS3 and Xbox 360.