GTA IV has released their second trailer: Looking for That Someone Special. This trailer has a LOT more to get excited about. There's a lot more action and dialogue. The graphics are very nice, and it looks awesome.

But one thing bothers me. Niko Bellic's facial hair.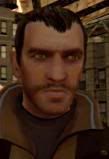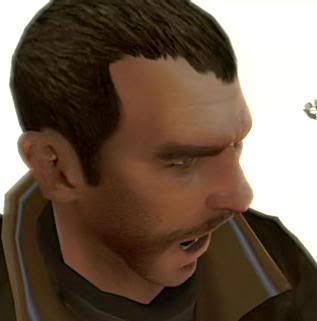 At some angles, it looks fine, but then at others it looks like there's too much space between the facial hair and his mouth. Is he shaving around his mouth? Usually it just seemed distracting to me when he was doing a lot of movement.