So, my 360 was supposed to reach the repair center today. It was well on its way. Do you know where the repair center is? It's in Mesquite, Texas. You know what else is in Texas? Hurricane Dolly!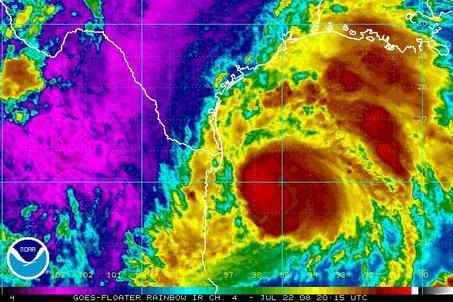 Okay, I think technically it's been downgraded to Tropical Storm Dolly now, but it's still fucking with my Xbox 360. UPS actually has my 360 in Mesquite, Texas. It arrived there last night. But UPS says they can't deliver my package until weather conditions improve.

God hates my Xbox 360. At least it's encouraging me to use my Wii Fit while the 360's gone. I'd just like it back before something good comes out for the 360...