Some more information has come out about Gears of War 2. At the current time, some is confirmed and some is rumored. But read on for information on the Limited Edition and "linked achievements."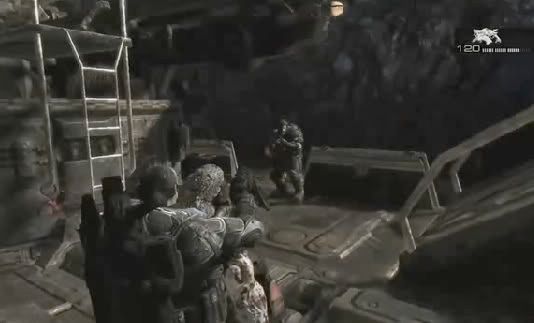 For some confirmed news, we'll talk about linked achievements. Basically obtaining some achievements in Gears of War 1 will unlock things in Gears of War 2 like playable characters. Some of the unlockable playable characters that were announced are Carmine, General RAAM and Minh Young Kim.

Now the Limited Edition contents right now are rumored, but they are supposedly credible. The rumors say that the Limited Edition will cost $130 and come with a miniature replica Lancer. How miniature? Nobody seems to know as of yet. But it's safe to assume it won't be the size of that Lancer Cliffy B likes to wave around.