Just the other day I was talking about how much money I was going to have to spend in November and wondering how I would find the time for all the great looking games coming out. Well, EA apparently heard my lament and decided to help out by delaying Army of Two to 2008.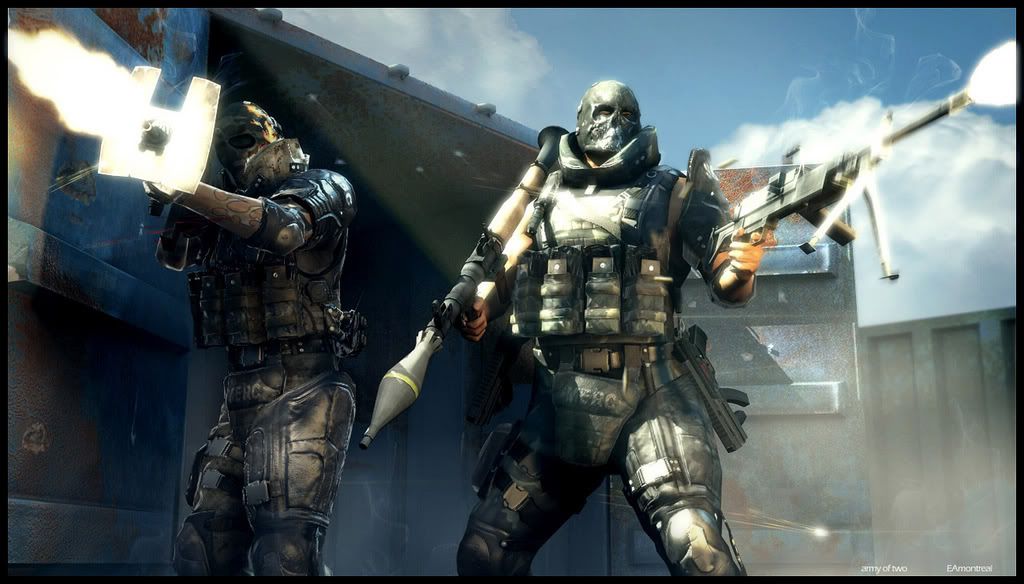 Army of Two has been in development since 2005. The new release date is sometime in the 1st Quarter of 2008 so we should see the finished product by March 2008 at the latest.

This delay is being viewed as strange by many in the industry simply because the delay was announced so close to the release date. In fact, many sites and magazines already had a copy of the game to review. But the game designers say they want to "polish" the game more and make it the best it could possibly be.


While I was really looking forward to some good co-op action, I guess I can wait a little longer. And that leaves me with only four games I NEED to get in November.

In other November game news, I saw an article about how it's being hinted that Assassin's Creed will be in stores November 14th. I had already assumed that to be true since many sites have it listed as a November 13th release, but those release dates can often be off.