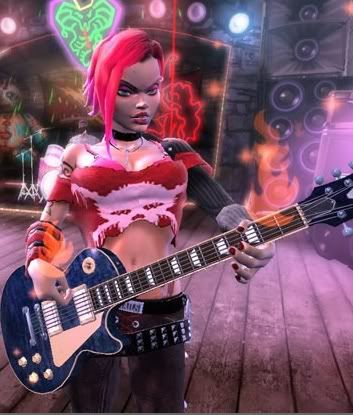 A Guitar Hero III demo came out recently for the Xbox 360 in the December issue of OXM. And if you only get yours news from us(you must hate gaming news), you may not yet be aware that you can get this demo for free.


Someone ripped the demo and put it out there on the internet. You can download it and burn the ISO to a CD or DVD then put it in your 360 and find the demo under Demos in the dashboard. It's fully playable, and nobody has raised a fuss about it(meaning it shouldn't get you banned).

There are five songs available on the demo:

* "Hit Me With Your Best Shot" - Pat Benatar
* "Lay Down" - Priestess
* "Even Flow" - Pearl Jam
* "Rock You Like A Hurricane" - Scorpions
* "The Metal" - Tenacious D

I burned it tonight and played it. If you liked Guitar Hero II, you'll like Guitar Hero III. The demo seemed to load very slowly, but I'm hoping that won't be true in the real game.



The graphics are improved and a little bit more realistic in Guitar Hero III. The guitar part of the screen seems even bigger.

A few improvements are that once you start getting a good note streak going, it starts showing the count in the lower left hand corner. It also flashes across the screen every 50 note in your note streak. In the lower right hand corner, you can see how well you are rocking, just like in GH2.